Broker License
Scale Your Real Estate Career in Ways that Being an Agent Cannot
Many years of your salesperson experience has gone by and now you've decided to take on the next level. Challenge yourself to be a prominent leader and move up in the real estate world by obtaining your  Broker License.
This all-online program gives you immediate access to the college-level courses required to take the Broker Exam. Learning real estate has never been easier. With our newly improved student portal, we provide students with user-friendly features that requires no technological expertise. On the go? No problem! Our system is compatible on most mobile devices, including desktop, mobile, and tablet. Access your course materials, take and pass quizzes and final exams with the simplicity of our portal.
Price: $350
Everything you need to take the real estate license exam and more:
Student Orientation and Private Facebook Forum
Pick Your 5 Courses Out of the 8 Below:

Real Estate Practice

Legal Aspects of Real Estate

Real Estate Finance

Real Estate Economics

Real Estate Appraisal

Property Management

Real Estate Office Administration

Escrow
Digital Textbooks*

PDF or E-Book Optional

Course Follows a Linear Format

*Physical textbooks may be purchased separately
Online Unit Quizzes

Open Book Quiz Testing

Pass with a Score of 60% or Higher

Results Display Correct/Incorrect Answers

Print Quizzes as a Study Tool
Online Final Exams

Open Book Exam Testing

Pass with a Score of 60% or Higher
Glossary and Answer Key Addendums
FREE 1-Day Prep Course for the State Exam

1-Day Prep Practice Online

1100+ Practice Questions

Keyword Terms Practice Questions

UNLIMITED Access to Weekly Live Prep Classes held on Saturdays
Your Student Portal
Your student portal is your home for all the resources you will need throughout your real estate journey. We want to make sure our learning system is as effortless and efficient for you as possible.
Getting STarted
Here you will find your Student Orientation and an invite to join our private Facebook Group.
Dashboard
An overview of your enrolled courses where you can review quiz results, access and print completion certificates.
Courses
Access enrolled and additional course options here where you will view your online textbooks, required course work with online quizzes and final exams.
Webinars
Offers full access to Interactive Webinars held Saturday mornings, current and past webinar recordings, and sales training videos. This feature is available to Group Study students only.
Schedule
View all upcoming Group Study and 1-Day Prep Course locations, dates, and times. RSVP for 1-Day Prep attendance when it comes time to taking the state exam. Let us know if you'd like to "Be Our Guest to any of our Group Study In-Class and/or Interactive Webinars.
DRE Application
Once you've completed your required courses this resource walks you through all your next steps for applying to the State of California for your salesperson license.
Support
Reach out via email or chat if you need additional assistance in navigating your student portal. Locate FAQs here.
Account
Your personal information, scheduled orders, payment plans and billing can be found here.
This could be your Virtual Classroom, let's get started!
Become Licensed in 135 DAYS!
Complete Your Real Estate Courses
The State of California requires 360 hours of DRE-approved college level real estate courses to include unit quizzes and a pass rate of 60% or higher on final exams for proof of completion to submit your application for a Broker License.

Note: Each course requires a minimum 18 days of study
Enrollment Expiration
It takes as soon as 90 days to complete your courses. This isn't always the case as life may get in the way and other responsibilities are prioritized. Therefore, the DRE allows a maximum of one year, from the date of enrollment, to complete all real estate courses. Course completion includes taking and passing the course final exam with a score of 60% or higher before the course expiration.
Holding a salesperson license for two years does not necessarily qualify you for a broker license.
Educational and/or Experience: Real estate agents pursuing their broker license may need two years of full-time salesperson experience as a licensee. However, this may be waived for applicants submitting evidence of a four-year degree from an accredited college or university provided the course of study to obtain their degree includes a major or minor in real estate. 
Completion of Statutory Courses: Broker examination applicants will be required to submit evidence of completion of eight college level required courses along with two years full time experience as a license real estate salesperson within the last five years.  
Pass a Written Examination: The broker examination is distinct from the salesperson examination in that it tests appropriate knowledge of the English language, including reading, writing, and spelling; and of arithmetical computations common to real estate and business opportunity practices. To pass the broker examination and become eligible for a license, examinees must correctly answer at least 75% of the questions on the test.
Successful completion of the following eight college-level courses is required to become a real estate broker:
Real Estate Practice 
Legal Aspects of Real Estate 
Real Estate Finance 
Real Estate Appraisal
**Real Estate Economics or Accounting
THREE OF THE FOLLOWING COURSES: 
Real Estate Principles  
Property Management
Escrow
Real Estate Office Administration
*Business Law
*Mortgage Loan Brokering and Lending
*Advanced Legal Aspects of Real Estate
*Advanced Real Estate Finance
*Advance Real Estate Appraisal
*Computer Applications in Real Estate
*Common Interest Developments
*These courses are NOT currently offered by Agent Real Estate Schools, Inc.
**If applicant completes both Accounting and Economics, only two courses from second group are required 
After confirmation of enrolling, you will need to complete a quick online Student Orientation to officially welcome you to your program. You will then be able to view structured quizzes that pertain to the lessons in your textbooks as well as your overall progress throughout each course.
The Broker License Program follows a linear progression of courses. A thorough understanding of each course is a baseline for understanding the next. After completing all quizzes within a course, the final exam can be accessed while following this timeframe:
Example:
Real Estate Practice Final Exam – 18 Days From Enrollment
Legal Aspects of Real Estate – 36 Days From Enrollment
Real Estate Finance – 54 Days From Enrollment
Real Estate Economics – 72 Days From Enrollment
Property Management – 90 Days From Enrollment
Note: The DRE requires a minimum of 18 days between final exams to complete all coursework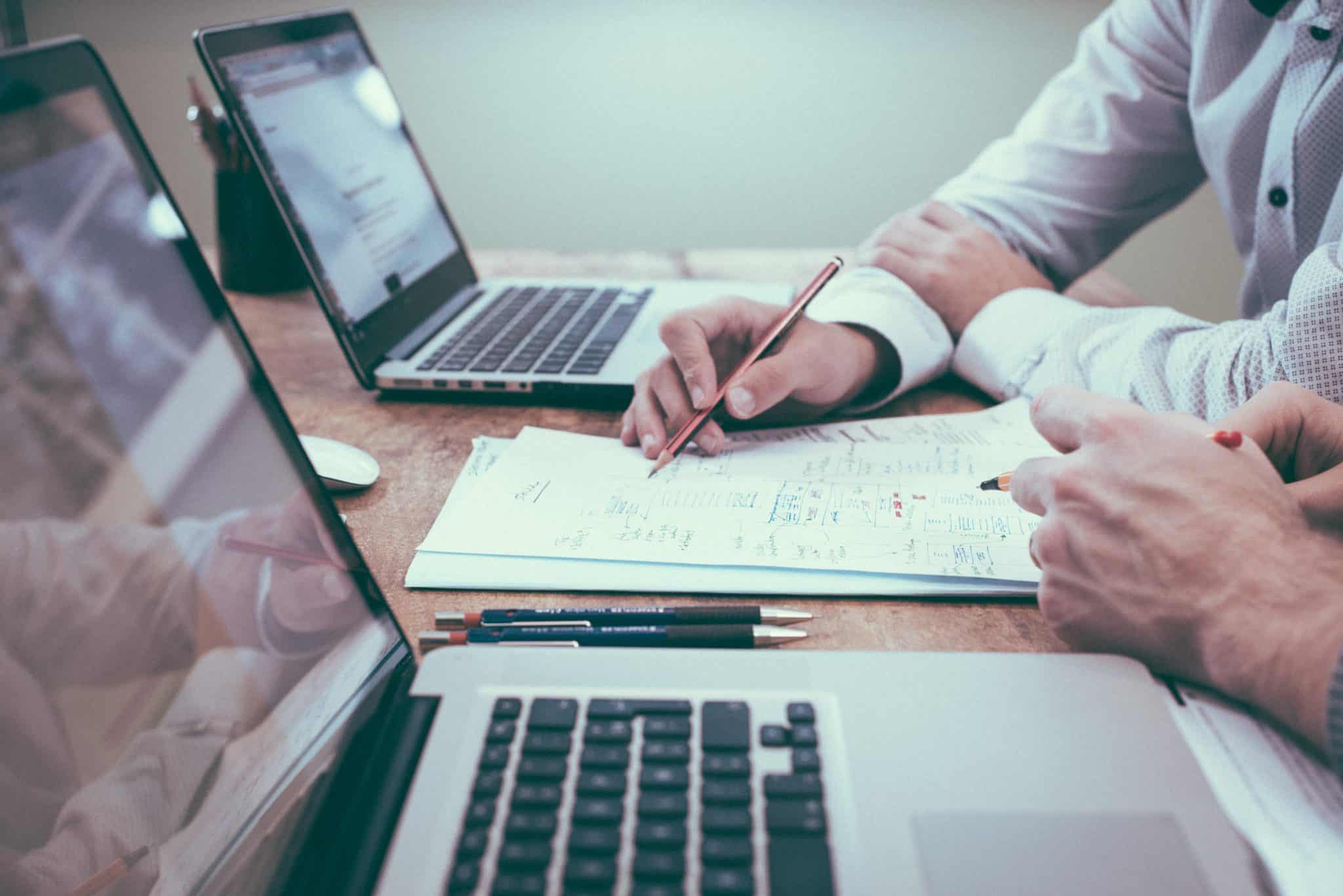 What if I'm ready to enroll?
If you're ready for us, then we're ready for you! You always welcome to attend a future Career Day, but until then, let's embark your journey to success!
What Our Students Are Saying About Us
Jasmine Jones
This class program is one of the best. My professor Barbara is the best. She makes the class fun and personable but still very professional. Professor is very informative and pays attention to the small details in each unit we cover for the week. Very excited to begin my real estate career and know I am prepared to pass the state exam.
Anthony Dunlap
The class format is very helpful, it's impossible to fail with all the help they have to offer and how much knowledge that the professors have. Great things in my future so I would without a doubt recommend Agent Real Estate School to anyone looking for knowledge in real estate or even a career change!
Devin Clark
I took the Fast Track course due to COVID and have found the course very educational. The online courses were easy to follow, and the training material organized and well written. I would've enjoyed the networking that comes with in person classes and getting to know your classmates, but it wasn't meant to be in 2020. I would recommend Agent Real Estate Schools to anyone.
Enrique Teigeiro
Agent Real Estate Schools teachers and support staff are absolutely great! Always available and happy to help the students. Also. The actual learning system and the tools that you get are fantastic, they make the studying a pleasure. I would recommend anyone that is interested in becoming a Real Estate agent to start their adventure with Agent Real Estate Schools.