You're ready to buy a home, how exciting! But do you know where to start? You might need someone to lead you through the process and show you homes that meet your needs almost perfectly. This is where choosing the right real estate agent comes in.
The decision to buy a home is a mix of feelings: thrilling, surprising, overwhelming, and scary. However, when you find the right agent who is dedicated to be your personal guide, it's smooth sailing from there.
We've provided 5 tips below on how to choose the right real estate agent for you:
1. Choose Character Over Experience
You want a pleasant and comfortable buying experience, but how is that going to work when you don't have a connection with the agent? Buying a home is a momentous step in your life, so you need to ensure the seller is someone you enjoy working with. Analyze the character of your ideal real estate agent by asking yourself the following:
Do they understand your needs?
Do they listen to your interests?
Do they share the same core values?
Pay close attention to how they speak and listen to you. This is how you know they're trustworthy, passionate, and driven to support your buying expectations. It may be evident that most agents work with several clients at once, so be sure that they are equally dividing their time between all of them, including you. An agent who is prioritizing one client over the other is not being fair and should be an automatic red flag.
Find someone who is willing to not only give you the "best" experience, but is also willing to ease the process for you. Remember that your comfort is a top priority.
2. Do Your Research, Too
Real estate agents need to do their research when aligning your needs with the perfect home. Gaining knowledge about your local area, your price range, and design specifications is how you know a real estate agent is dedicated and thorough. Still, you need to conduct research of your own. Research is highly necessary when choosing an agent so you can make sure you've chosen the right one.
The Internet should be your ultimate resource when finding the right agent. Simply go online, check a variety of real estate broker websites, and flip through their mission statement, policies, brochures, and numerous listings. Thankfully, the Internet also gives you the power to read testimonials and reviews about a particular agent. The digital age we live in gives you the advantage to scour the web for any information you can get on the real estate company or agent you're interested in.
But try not to settle for the first agent or company you find. Conducting interviews with more than one agent to study their professionalism and knowledge is a great way to dive into their character and real estate background. This may seem like unnecessary work, but hey, you're buying a home! Don't let it fall into the wrong hands.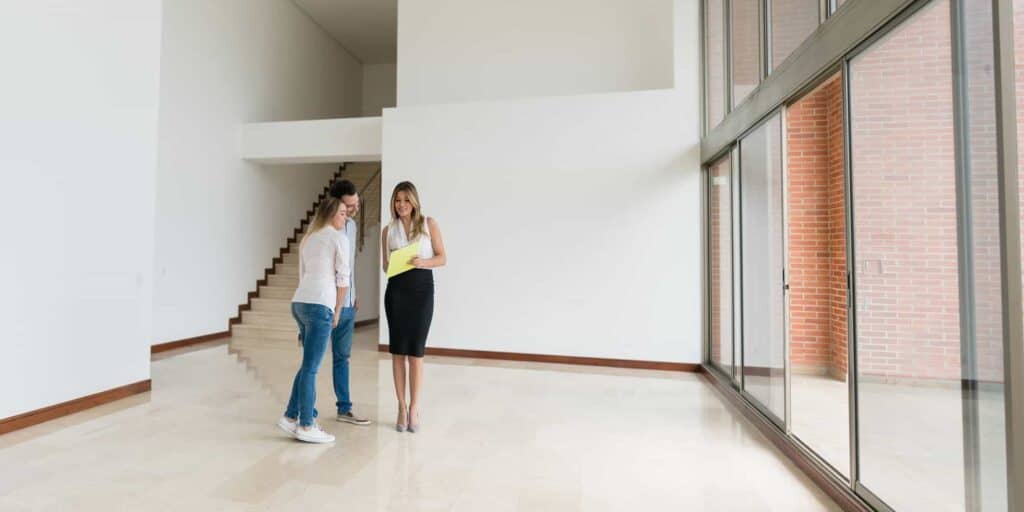 3. Check Their Credentials
Does your real estate agent even have the right credentials? This is very crucial to know! But where do you start? To help you out, make sure that your agent is an actual Realtor, represented by their membership with the National Association of Realtors (NAR). This means they are abiding by group's code of ethics and are verified to do their job. Note that some realtors are also certified and have completed training in several other real estate areas. We've shared a few below:
Some have completed their training to be a CRS (Certified Residential Specialist), a certification in handling residential estates.
Others are certified as an ABR (Accredited Buyer's Representative), where they'll be able to represent buyers in transactions.
Finally, there's the SRES (Seniors Real Estate Specialists), the specialized agents who are trained to help buyers and sellers over the age of 50.
Finding out an agent's specialties and credentials will go a long way in choosing the right agent. But the most important is knowing they have the basic credentials. Once you confirm this, you are dealing with the right person. All the other certifications and additional training will just be the extra cherries on top.
4. Get Referrals and Recommendations
Besides the Internet, the next best source to find the right real estate agent are other homeowners like you! It doesn't hurt to ask around before you make your decision because if they're satisfied with their home, why not consider their agent as your own? These recommendations can come from anyone you know; friends, family, neighbors, and even co-workers.
Now, not all of these people have the same interests and buying expectations as you, so it's best not to pick the first referral you're given. However, it's an ideal place to start. Once you have a list of potential candidates who have given the people you know exceptional service, do you know what to do next? Yes, as mentioned above, you need to analyze their character and conduct your research.
You may request from your potential agents their previous listings that were sold in the past year along with client contact information. Reaching out to these homeowners and asking about their experience will give you a picture of how the agents go along with the process and what kind of support they give their clients. Ask if they would recommend the agent and if they would hire them again. These referrals can help you more than you know.
5. Find One for the Long-Run
Make no mistake, the process of buying or selling a home is no easy task. In fact, it requires a lot of time and effort, and can leave both parties exhausted. This is inevitable, so it's necessary to make sure you're working with a real estate agent who is willing to help you through every step of the buying journey.
You should know if your real estate agent is part of a full-service brokerage. Why is this important? A full-service brokerage is a family of companies that wear many hats and take on a variety of responsibilities, including mortgage, title and insurance, and any other task that will contribute to easing your buying process, this is a good mortgage savers tip that you need to take note.
Working with an agent who is part of a high-quality brokerage is a big plus to take note of. These brokerages ensure that their agents are closely trained to give homeowners like you a wonderful experience like no other. They are heavily skilled and knowledgeable, equipped with the necessary resources and tools that make them have a clear competitive advantage.
You're All Set
Overall, choosing the right real estate agent may require a lot of work. However, following our tips carefully will make it worth it in the end. Just as a homeowner wants to find the perfect property, you need to find the perfect real estate agent too. That perfect agent has an exceptional personality and is well-trained through a quality real estate school, like this one. Shaping a real estate agent through the proper education is what makes them stand out from the rest and ultimately, become the ideal one for you. To find out more about becoming a real estate agent, contact Agent Real Estate Schools. Reach us at (858) 329-0999 or email us at hello@agentrealestateschools.com.