We all want to be able to walk out after taking the real estate license exam feeling confident and proud! The challenge, however, is earning it by carefully studying and monitoring your mindset. Although passing should be your #1 priority when pursing your license, it's critical to be mindful about your well-being and overall mental state when preparing.
The journey to getting your license isn't easy but hey, once you're finally able to identify yourself as an official licensed agent? Totally worth it. Studying itself is nonetheless stressful, and pressures in the form of fear, exhaustion, and other responsibilities only make the process that much more burdensome! That's why we've provided these 5 mindful reminders to ensure you're maintaining a healthy mindset while learning in the most effective way possible.
1. Don't Get Discouraged
Did you know the average score on practice tests taken the first time around is approximately 45 percent? You probably gasped (we did too when we first heard this) but we're here to tell you not to worry about that number. You know why? Because it's PRACTICE! We can't emphasize enough that the path to getting your license is going to come with a lot of drawbacks. There are times when you might feel doubtful or unmotivated, and we understand! The only way to grow from your mistakes is to LEARN from them.
TRY THIS! After the first try on a practice exam, go back to check the questions you were unsure of or missed and review the thought process of why you chose your initial answer. Comprehend the correct answer and reasoning and then retake that exam a few days later. Continue taking the practice tests until you are scoring at 90 percent or better (on each practice test) before taking the actual state examination. Remember to allow yourself enough time to repeat this process. By "enough time" we don't mean a few hours or a few days. Aim for a few weeks or few months even! You know what they say: "Practice makes perfect", and we COMPLETELY agree!
2. Take Breaks
We advised to allow yourself plenty of preparation time before taking the state license exam. This is because if you attempt to cram the information in a very short period, we guarantee you won't be able to comprehend all the material at once. Also trying to retain an enormous load of information in one sitting can be very exhausting and even detrimental to your learning. Frustration and annoyance are bound to result if you are not letting your mind and body breathe. Taking breaks is useful, not wasteful.
TRY THIS! A short break will allow you to clear and rest your mind. The following are a few out of many, many ideas that have helped in the past:
Take a walk outside
Eat a light snack
Take a power nap
Listen to music
Stretch
Keep in mind that these breaks are meant to be short. We know it's easy to get distracted and a light snack can suddenly turn into a whole meal! While this may happen, you just need to push yourself to get back on track. When you return to what you were doing, you'll feel refreshed and ready to dig in. Better focus and undivided attention will lead to better results too. Please remember to give yourself a break!
3. Pace Yourself
Are there times when you tell yourself you can digest a lot of information at once? We've all been there. The ultimate goal is to have confidence in taking the real estate license exam, something that can't be accomplished if you expect yourself to rush through your study methods and strategies. Make sure you stay focused and don't burn yourself out. A great way to do so is to pace yourself.
TRY THIS! You can easily pace yourself by following tips like starting early, creating a study schedule and taking breaks when necessary as mentioned earlier. Organize your concepts into what you've mastered, what you need to review, and what you need to read again. This will allow you to divide your time fairly and efficiently. You know yourself best, so giving yourself enough time to retain the information you're learning gives yourself time to study appropriately and not in a time rush. This is only achieved when you allow yourself a great amount of studying time, so plan ahead!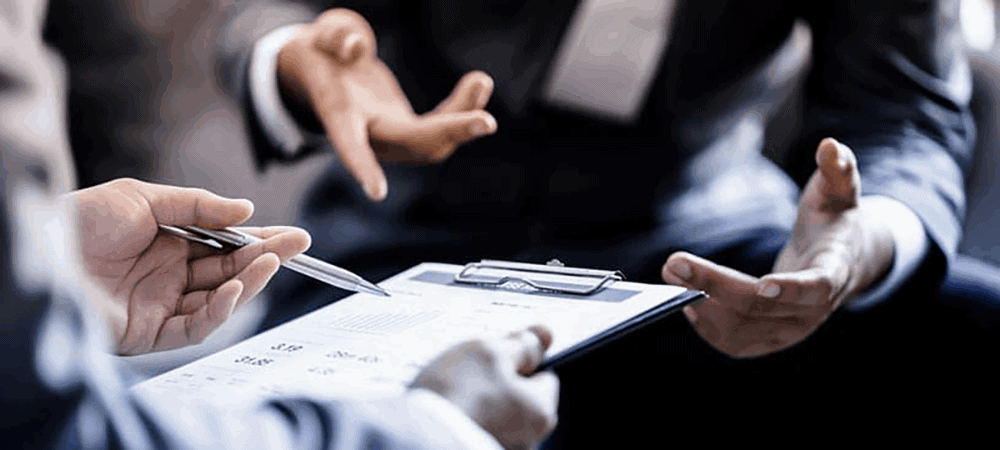 4. Be Selective in Taking Advice
You might find yourself needing outside help from close friends or even real estate agents, which is no problem and actually encouraged! It doesn't hurt to seek advice or get valuable insight into what the testing experience is really like. If you are the type of person who likes to get other people's opinions and thoughts on matters, ensure you are talking to the right people. You don't want to be misinformed!
TRY THIS! If you want to ask other real estate agents what they remember about their personal experiences taking the licensing exam, select only agents who took their real estate license exam within the last few months because memories fade and tests change. Or you can always ask your real estate school to recommend you to an agent who is willing to help you. Your real estate school is consistently updating their material to be as current as possible, so we suggest you start there. You want to ensure you're receiving the most up-to-date and relevant advice from outside sources.
5. Learn for the Test, Not the Career
You are probably eager to learn all about being a real estate professional, but now is not the time. You'll have lots of time after you have your license to expand your knowledge and expertise. Until you have completed all your required courses and passed the state exam, your focus is preparing to pass the licensing exam. It would be a shame to fail and have to spend more time, energy and money to retake the state licensing exam, wouldn't it? So prepare well and yearn for the other side of the real estate exam, you're almost there!
TRY THIS! It's time to get down to the nitty gritty and really FOCUS. Passing the exam will demonstrate your months or years of hard-work and trial, so consider these study tips below:
Review your notes multiple times
Create your own flashcards with key terms from every unit
Study in groups of 2 or more
Receive one-one-one tutoring
Enroll in our 1-Day Prep
We Wish You Good Luck!
It's critical that you put your well-being first before anything else. You have to learn how to maintain and nourish your mind before taking on a career that involves tedious responsibilities. Once you've rejoiced in officially becoming a licensed agent, you follow these key tips on launching your real estate career. It will help build character and push you to grow and evolve as an agent in the long-run. So good luck studying and remember to be mindful! To find out more about becoming a real estate agent, contact Agent Real Estate Schools. Reach us at (858) 329-0999 or email us at [email protected].