Continuing education in real estate licensing is defined as a specialized form of learning designed to provide new or enhance existing knowledge, skills, and abilities of real estate professionals. It enables them to practice real estate brokerage business in a manner that protects the public interest. Every real estate licensee must complete a continuing education to maintain an active license.
Requirements vary by state, so you will have to contact your state's real estate commission, but you must complete 14 hours of commission-approved continuing education during each two-year license period.
You can take the Continuing Education course with us at Agent Real Estate Schools and your Certificate will always be located on your student portal. Once you log in, click on the "My Courses" tab. There will be a list of your courses with an icon next to each where you can download your certificate.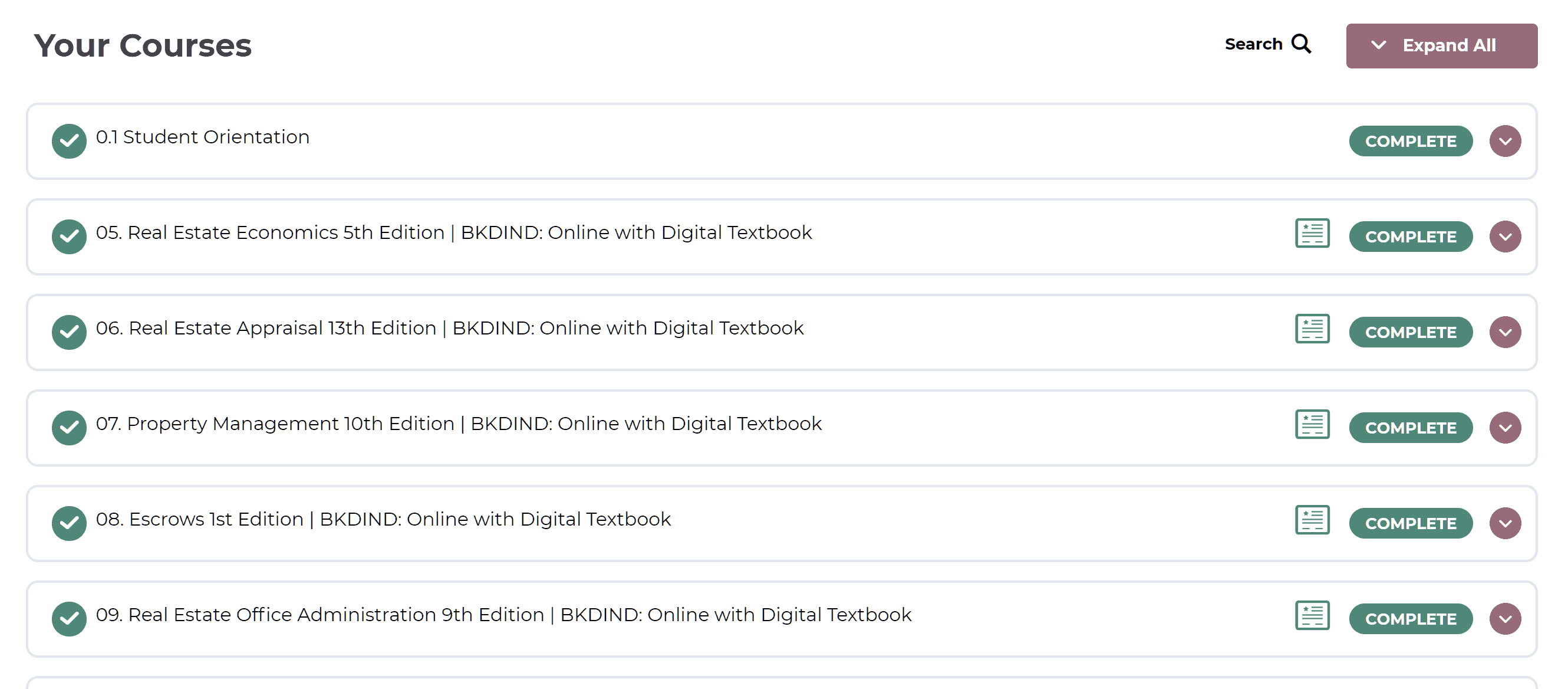 If you're interested in getting enrolled, or would like to attend our, free Career Day event, contact us at (858) 329 - 0999 or [email protected] to begin your journey with us today.